Events in Ozaukee County: NSAA Arts Mill Last month.. this month.. and coming up!
THANKS TO ALL WHO PARTICIPATED IN THE
24-hour show!
JANUARY 25, 2013
What a success!
Over 50 canvases were picked up and submitted by artists ranging in age from 8-80.. we loved the energy and finished pieces!
If you missed the 24-Hour Show, don't worry.. we'll do it again next year!
al

Special thanks also to the participating artists, performers and attendees of GLOBAL FUSION (also an annual event)… it was a wonderful night!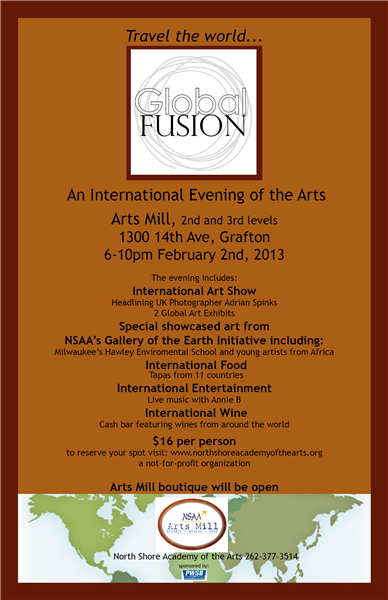 UK-based photographer Adrian Spinks was our featured guest.
Click here for pictures from Global Fusion and more information on Adrian.
and next up…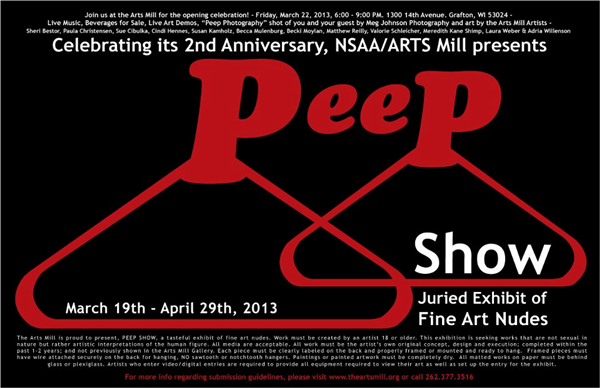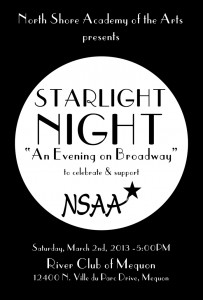 order tickets for Starlight Night here